HOME
PRODUCTS
BENEFITS
FAQ TESTIMONIALS WHERE TO BUY MISSION STATEMENT FOR RETAILERS CATS ORDER
URBAN WOLF OF THE MONTH
BULLETIN BOARD
GREEN MISSION STATEMENT

100% Biologically Appropriate Real Super-Food!


The Diet Nature Hasn't Caught Up With™
Urban Wolf is a Unique One-of-a-Kind product unlike any other dog food in the world.
Our remarkable super-food diet outdoes what nature intended:

Professionally developed as a diet for rescued wildlife, we soon realized that
feeding a wolf, coyote or fox was no different than feeding our own valuable show dogs.
With some powerfully nutritious modern updates, we adapted it for our own dogs and over
a decade ago the first Urban Wolf was born.
The result is a remarkably superior diet that no wild animal would be able to get forever itself in the wild.
High in antioxidants and rich in bioavailable phyto-nutrients:
Urban Wolf is the diet nature hasn't caught up with.
Urban Wolf is the world's original grain-free biologically appropriate real super-food diet mix for dogs that allows you to make your own
powerfully nutritious homemade super-food quickly,
easily and very economically.
Urban Wolf was developed on real canines, on generations of real breeding dogs -
NOT simply by computer or copied from of a book.
Urban Wolf meets & exceeds AAFCO Guidelines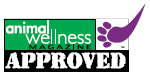 We Have a Simple Philosophy


Listen to Nature.
Work with Nature.
Feed dogs as close to Nature as possible.
By mimicking and matching the foods that canines evolved eating,
along with some healthy and beneficial modern updates,
& your choice of cooked or raw meat,
URBAN WOLF is as close to Nature as you can safely get.

Urban Wolf Has Evolved to Reach the Pinnacle of Dog Food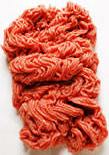 How Simple, How Easy, How Economical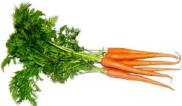 We take pride in our innovative whole food health products that are ideal for any dog.
We don't just make promises, you will discover for yourself our products deliver excellent results.

So, what do we offer? We make it easy and economical for you to make your own highly
digestible nutritious homemade Super-Food for your dog. And when we say easy, we mean easy!
Simply put, you add Urban Wolf to your own cooked or raw ground meat, mix and there you have it -
Fresh, nutritious homemade super-food dog food.
This food is typically 1/2 the price of other commercially frozen pet foods and
about the same price as premium kibble.
Did you know that for the price of a regular coffee a day,
you could be feeding Urban Wolf to your small dog?
Why Urban Wolf For Your Dog?


Because our ingredients look like something you
would put on your plate for dinner!
Fresh & Raw:


&
&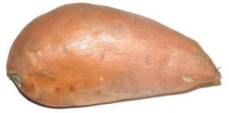 &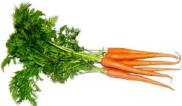 &

&

&

&

&

&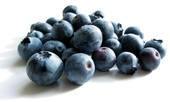 &

&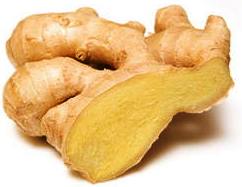 &

&

&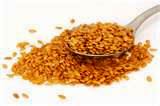 &

&

&


+
Cooked or Raw: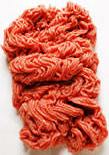 or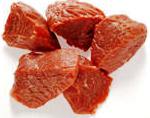 or

or

or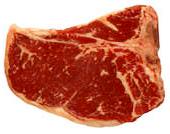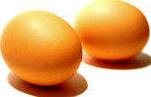 &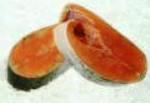 How Does That Look?
Yes, it's all real food.
Yes, it's all possible with Urban Wolf.
We Promise!



Urban Wolf is a delicate blend of vegetables and fruits that allows you to make your own nutritious and economical homemade super-food that meets & exceeds the AAFCO Guidelines.
Click here to see the Recipe
Click here to see Nutritional Analysis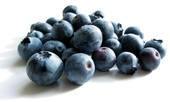 What Are The Benefits?


Urban Wolf is a glorious blend of high antioxidant real super foods:
Your dog's wild cousins would not eat this well in the wild!

With Urban Wolf we believe a dog should get it's nutrition from whole foods
and not from poor quality ingredients supplemented with artificial vitamins -
which is the case with ALL kibble brands.

Could you imagine yourself eating nothing but dry cereal with a vitamin pill
washed down with a glass of water every day of your life?
Well, that's EXACTLY what you are expecting your dog to eat by feeding kibble!

It's time to start giving your pet real food.
Urban Wolf offers you real super-food for your pet.
Please click here to read more about the Benefits.
Did you know 99% of undiagnosable diarrhea dogs suffer from is caused by Kibble?
If your dog has had chronic loose stools & diarrhea,
give Urban Wolf a try, often the problem is solved in the first day. Email us with questions.

Mission Statement


We believe it's a dog's right to get it's nutrition from whole foods.
Much of the "food" consumed by our pets today is not even food.
Kibble and other processed foods are directly related to the decline of canine
and feline health and all of the behavioral and health issues found in today's pets.
Together we can stop this epidemic and right this wrong.
It is our lifelong commitment to ensure our pets' the healthiest, happiest and longest lives possible, starting with top quality real super-food nutrition.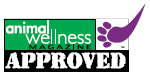 Return to Top of Page

Copyright © 2021 Essex Cottage Farms Ltd. All rights reserved.
Contact Us