HOME
PRODUCTS
BENEFITS
FAQ TESTIMONIALS WHERE TO BUY MISSION STATEMENT FOR RETAILERS CATS ORDER
URBAN WOLF OF THE MONTH
BULLETIN BOARD
GREEN MISSION STATEMENT










Product Guide


The Diet Nature Hasn't Caught Up With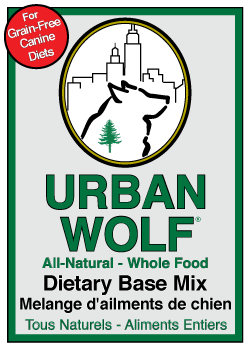 URBAN WOLF has evolved to reach the pinnacle of dog foods.

Urban Wolf Grain-Free Dietary Base Mix is ideal for all breeds of dogs - from toys to giants. Urban Wolf is also perfect for puppies. It is the best diet to start your puppy on, please use Balancer with Urban Wolf if you are feeding a puppy.

Ingredients: Air or Freeze Dried - Carrot, Barley Greens, Alfalfa Greens, Sweet & White Potato, Celery, Spinach, Watercress, Broccoli, Cranberry, Apple, Lycopene (from Tomato Skins), Blueberry, Calcium Carbonate, Ground Flax, Saccharomyces Cerevisiae (Nutritional Yeast), Pecans & Almonds, Kelp, Carob, Parsley, Ginger Root, Marjoram, Basil.

Due to the nature of our natural ingredients, colour, texture and consistency may vary from time to time.

Preparation Instructions & Info click here.

For Puppies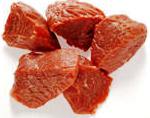 Urban Wolf Balancer
URBAN WOLF Balancer (For Puppies Under 12 Months Old) - To be used with Urban Wolf Grain-Free Base Mix.
Puppies and pregnant/lactating female dogs have different nutritional needs than adult dogs. Mineral & antioxidant rich Balancer is to be added to our Urban Wolf recipe to instantly convert it into puppy food (or is an excellent diet for pregnant or lactating female dogs).

Urban Wolf + Balancer offers your puppy the finest diet for the best start in life. It is excellent for all dogs, all breeds and is particularily suitable for large & giant breeds as it promotes healthy slow growth over the first year allowing for proper growth and formation of bones, joints and connecive tissue. Dogs do not suffer from HOD, Panno or other puppy growth syndromes while on Urban Wolf + Balancer. It has been used successfully on breeding dogs for over 10 years from toys to giant breeds. Treat your puppy to the best possible start in life.
All-Natural Ingredients: Natural Calcium Carbonate, Blueberries, Cranberries, Cultured/Goat Milk Powder, Parsley.
Instructions: Please add 2 tbsp Balancer per lb. meat in Urban Wolf recipe. Use until 12 months old.

Urban Wolf Wild Fish Oil Daily's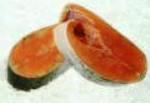 Our fish oil softgels are made to be used with both Urban Wolf and Urban King. A fine blend of wild caught, GMO-free cold water ocean fish, they should be be used as part of your pet's daily Omega 3 Fatty Acid supplement. High in natural occurring EPA & DHA, it will support your pet's heart, skin, coat & especially brain functions. When used in conjunction with URBAN WOLF Omega Gold Flax supplement and URBAN WOLF or URBAN KING Diets, you are feeding the finest combination of whole food Omega 3 supplements possible. Our Pure Wild Fish Oil has the added benefit of being naturally preserved with Vitamin E allowing our product to be stored at room temperature in our convenient resealable package. Say goodbye to messy oils!
All-Natural Ingredients:Pharmaceutical Grade Fish Oil Blend of Wild Caught, GMO Free: Mackerel, Sardine & Anchovies body oils, preserved with natural Vitamin E. 360mg EPA - 240mg DHA / 2ml.
Instructions: URBAN WOLF Recipe: add 6 softgels dissolved in warm water or: Up to 8 lb.= 1 Softgel every 3rd day, 10-15 lb.= 1 Softgel every 2nd day, 20-35 lb.= 1 Softgel per day, 40-65 lb.= Softgels per day, 70-100 lb.= 3 Softgels per day, 100+ lb. = 5 Softgels per day. Feed directly or dissolve in warm water and add to food.
Urban King Is our superb biologically appropriate real super food diet designed specifically for Cats & Kittens. Urban King is quick and easy to make and contains a balance unique for cats. When changing your cat to Urban King, please understand that commercial cat foods contain addictive flavoring additives (particularily the dry kibble) so it may take some time and patience to get your cat changed over to a 'real' food diet. We recommend discontinuing the dry food altogether and blend a little of the new food in with your cat's favorite canned cat food. Gradually increase the Urban King and decrease the canned food and in about a week or two your cat will have changed over. Please do not let your cat fast for more than one day. If you have any questions please contact us for assistance - click here.

All-Natural Ingredients: Whole Ground freeze or naturally dried Sweet Potato, Carrot, Apple, Barley Greens &/or Alfalfa Greens, Broccoli, natural Calcium Carbonate, Watercress, Spinach, Celery, Carob, Saccharomyces Cerevisiae, Blueberries, Pecans & Almonds, Kelp, Flax meal, Parsley, Ginger Root.

How Simple, How Easy, How Economical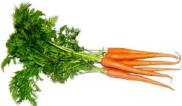 Fresh & Raw:


&
&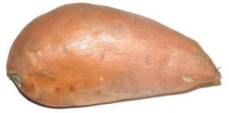 &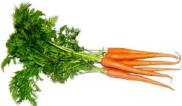 &

&


&

&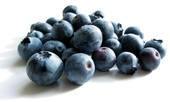 &

&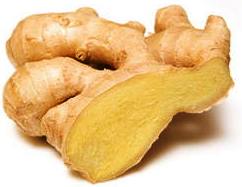 &


&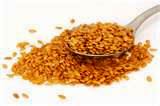 &

&

&


+
Cooked or Raw:

How Does That Look?
Yes, it's all real food.
Yes, it's all possible with UrbanWolf.
We Promise!



Urban Wolf is a delicate blend of vegetables and fruits that allows you to make your own nuritious and ecomomical homemade Super Food for your dog.