HOME PRODUCTS BENEFITS FAQ TESTIMONIALS WHERE TO BUY MISSION STATEMENT FOR RETAILERS CATS ORDER
URBAN WOLF OF THE MONTH BULLETIN BOARD GREEN MISSION STATEMENT

Urban Wolf of the Month Contest

Starting September 1, 2009 we will be chosing our Urban Wolf of the Month.
Everyone is invited to submit a photo and a brief description of your pet and why you feed Urban Wolf.
On the first of each month we will be drawing for our monthly representative and they will recieve a complimentary medium size bag of Urban Wolf.

You can only be chosen once and we will profile your dog on our Testimonial page of our website.

If you would like to submit your pictures, please email them to us: submit photos
(Please include your full mailing address. One entry per person & mailing address)

Urban Wolf for November 2009:
Introducing "Zar"
Congratulations to Zar of Benson, Arizona, USA. You are our poster boy: Mr. November 2009!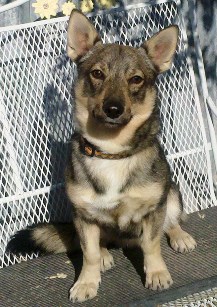 I found Urban Wolf when my 7 month old Swedish Vallhund puppy started loosing weight no matter
how much I fed him. He was always hungry yet did not gain weight. I took him to multiple vets,
and no one could find anything wrong. He had diarrhea frequently and started eating
inappropriate things (rocks, sticks, etc.) He was nothing but skin and bones when I decided
I had to cook for him or he would starve to death. I started using Urban wolf with chicken and eggs.
Over the next 2 months he started to gain weight and began to thrive.
He is now a very healthy 18 month old, and he and all my other dogs now get Urban Wolf.
Thanks for helping me save my puppy! Michelle F., Benson, Arizona
___________________________________________________________________________
Urban Wolf for October 2009:
Introducing "Goliath"
Congratulations to Goliath of Albuquerque, New Mexico, USA. You are our newposter boy: Mr. October 2009!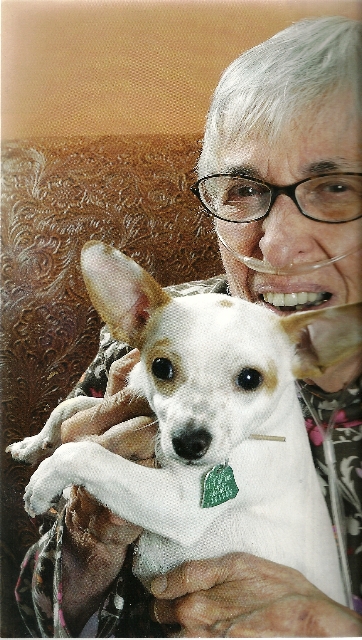 Goliath is a 2 1/2 year old Chihuahua.
What does Goliath have to say about Urban Wolf:
"Hello, My Name is Goliath. I am a 2 1/2 year old chihuahua and live in Albuquerque New Mexico.
My "skin Mom" is 80 years old and on Oxygen and I love her a lot.
I love Urban Wolf and am growing big and strong so I can help my Mom.
________________________________________
Urban Wolf for September 2009:
Introducing "Charlie"
Congratulations to Charlie of London, Ontario, Cda. You are our first poster boy: Mr. September 2009!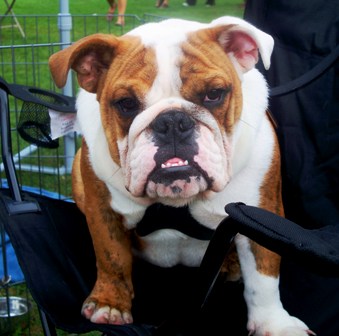 Charlie is a 6 month old bulldog who is getting ready for the show ring.
What does Charlie's owner have to say about Urban Wolf:
"He loves it.. his coat is shiney and he is a happy boy" S.E. London, Ontario